Consumers' perception of a functional food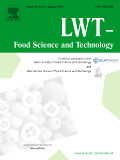 Paula Varela has been coauthoring the paper "Understanding consumers' perception of the concept and sensory experience of a functional food"  to be published in LWT-Food Science and Technology. In this paper the authors used Flash Profile to generate attributes to further use in a CATA study with consumers.  Sensory and non-sensory parameters related to food choice were explored. The full reference of the paper with link to ScienceDirect is
Hernández-Carrión, M., Varela, P., Hernando, I., Fiszman, S. M., & Quiles, A. Persimmon milkshakes with enhanced functionality: Understanding consumers' perception of the concept and sensory experience of a functional food. LWT – Food Science and Technology.
Highlights from paper
Consumers perceived persimmon milkshakes as a functional beverage.
Milkshakes with pressurised persimmon were highly accepted by consumers.
Milkshakes with pasteurised persimmon were scored with the lowest overall liking.
Pressurisation allowed formulating persimmon milkshakes despite their seasonality.